Der mehrfach ausgezeichnete Pianist und Host Yannick Rafalimanana lädt im September zum neunten Mal in seinen zauberhaften Musiksalon ein.
Selten erlebt man Kammermusik so sehr "zum Anfassen" wie bei diesem neuen Format am Weißen See. Eine Bühne im klassischen Sinne gibt es nicht - stattdessen sitzen die Musikerinnen und Musiker mitten im Publikum.
Beginn: 19:00 Uhr
Tickets: Ab 10,00 Euro (zzgl. VVK-Gebühr) - jetzt online, am Empfang und an der Abendkasse erhältlich!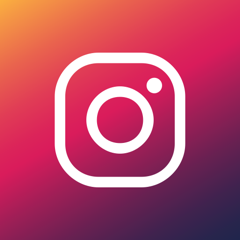 Bildungs- und Kulturzentrum Peter Edel auf Instagram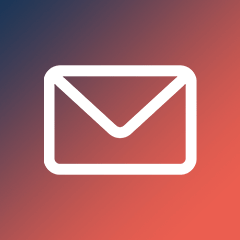 Yannicks Salon-Newsletter
Programm am 20. September 2023

Joaquin Turina
Piano Trio No. 2, op. 76

Maurice Ravel
Le Tombeau de Couperin
arr. by Matthew van Brink for piano trio

***

Ludwig van Beethoven
"Archduke" Trio, op. 97 in B-Flat Major

Über Yannick Rafalimanana
Piano & Host of the show
Der französische Pianist Yannick Rafalimanana kann auf eine beachtliche internationale Karriere mit Auftritten als Solist und Kammermusiker in ganz Europa, den USA, Südamerika, Afrika, Asien und in Nahost zurückblicken. Gespielt hat er u.a. in der Berliner Philharmonie, in der Shanghai Symphony Orchestra Chamber Hall, im Wiener Konzerthaus, der Jordan Hall mit dem Borromeo String Quartet, im Kennedy Center in Washington und vielen weiteren namhaften Konzerthäusern. 
Geboren im französischen Lille, begann Yannick Rafalimanana seine musikalischen Studien am dortigen Conservatoire National de Région bei Alain Raës. Später studierte er am Conservatoire National Supérieur de Musique in Paris und absolvierte seinen Abschluss in Klavier, Klavierbegleitung und Kammermusik mit Auszeichnung. Weiterführende Studien führten ihn ans New England Conservatory, wo er ein Diplom in Klavierbegleitung sowie einen Master in Kammermusik in der Klasse von Vivian Weilerstein machte.
Von 2015 bis 2018 unterrichtete Yannick Rafalimanana Kammermusik an der Folkwang Universität der Künste in Essen.

Seit Juni 2022 tritt er als Host und Pianist für sein eigens gegründetes Format "Yannicks Salon" im Bildungs- und Kulturzentrum Peter Edel auf. Das Debut fand im Rahmen der Fête de la Musique 2022 in Berlin statt.



Gäste im September...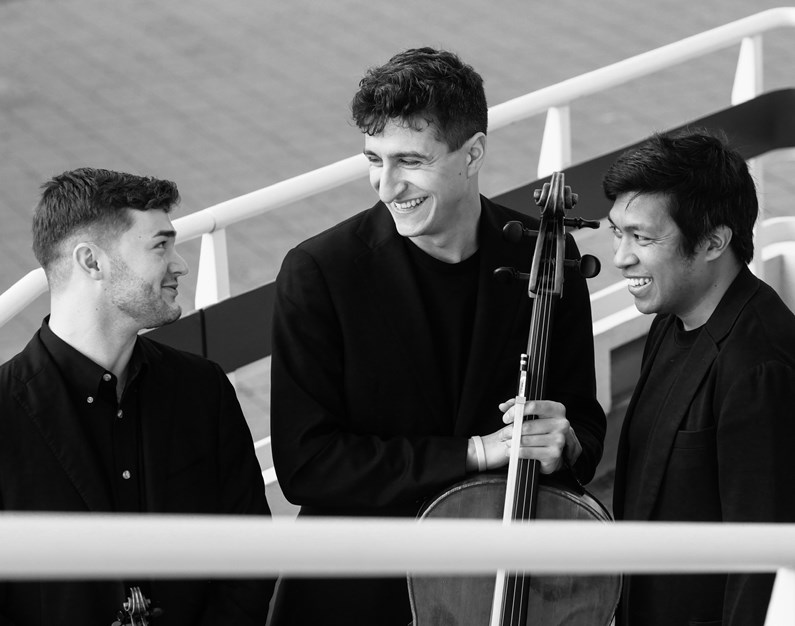 Photo by Emma Wernig

EMIL TRIO


we are the emil trio.
We are Nathan Meltzer, Yannick Rafalimanana, and Joshua Halpern. We formed after meeting at Krzyzowa-Musik Festival in Poland in 2021.
We strive to select repertoire by under-appreciated composers (as well as under-appreciated pieces by well-known composers) and construct programs that tell compelling stories. For us, each concert is a unique opportunity to forge connections with the audience, both during the concert and in post-concert conversations.
An immediate connection was formed at a sight-reading party one late night after a barbecue, as we played through one trio after another by composers we had never heard of. There was a natural enthusiasm, whimsy, and humor among the three of us––but underneath it all, a fierce love for and commitment to music-making.
Our first tour was in Germany during the spring of 2022, but it was marred by a positive Covid test from Josh after our first concert, deferring our plans indefinitely. In October, we returned to where we had left off––a beautiful Schloss in northern Germany owned by a wonderful woman named Barbara, and her faithful dog, Emil. To honor the beautiful place where we finally reconvened, we named ourselves after Emil the dog, who laid at our feet and groaned appreciatively throughout our concert.


---
Nathan Meltzer, Violin:
Major prize winner at the 2022 Sibelius and Singapore International Violin Competitions, youngest ever to win the Windsor Festival Competition, and recipient of the Salon de Virtuosi Career Grant, violinist Nathan Meltzer is establishing a holistic and multi-faceted career as a soloist and chamber musician, with passions for both standard and contemporary repertoire.
Nathan has performed as a soloist with numerous major orchestras, including the Philharmonia Orchestra, the Orchestre national d'Île-de-France, the Royal Northern Sinfonia, the Finnish RSO, the Helsinki Philharmonic, and the Aalborg, Berlin, Charlotte, Concepción, Evansville, Indianapolis, Medellín, and Pittsburgh orchestras, among others, performing across Europe, Asia, and the Americas.
As a chamber musician, Nathan has performed with celebrated musicians through the Parlance Chamber Concerts, Jupiter Symphony Chamber Players, Kallos Chamber Music Series, the Terezin Music Foundation, Project Music Heals Us, the Heidelberger Frühling, and Midori's Partners in Performance, as well as at festivals including ChamberFest Cleveland, Krzyżowa Music, the Moritzburg Festival, the Ravinia Festival, the Perlman Music Program, and the Verbier Festival Academy. He is also the Artistic Director of Opus Illuminate, a non-profit chamber music organization dedicated to the works of composers from historically underrepresented communities.
A Juilliard graduate and student of Li Lin and Itzhak Perlman, Nathan plays a Storioni violin on generous loan from the Rin Collection.


---

Joshua Halpern, Cello:
Joshua Halpern has appeared on stages around the world as a soloist, chamber musician, and orchestral principal cellist. As a chamber musician, he has collaborated with artists including Jonathan Biss, Anthony Roth Costanzo, Roberto Díaz, Viviane Hagner, Gary Hoffman, Kim Kashkashian, Patricia Kopatchinskaja, Anthony McGill, Olli Mustonen, and Itzhak Perlman, and appeared at music festivals including the Ravinia Steans Institute, Music@Menlo, the Perlman Chamber Music Workshop, the New York String Orchestra Seminar, the Taos School of Music, La Jolla Summerfest, Musikiwest, and Krzyzowa-Music, with whom he has also toured extensively. An eager advocate of contemporary music, he has worked personally with composers such as Richard Danielpour, Scott Ordway, Kevin Puts, Dai Wei, Nick DiBerardino, and Kaija Saariaho. During the 2019 season he served as guest principal cello of the Rotterdam Philharmonic Orchestra, including on tours to Germany, Taiwan, and China, and in 2020 served as cellist with the Banff Competition-winning Rolston Quartet. In 2023, he appears numerous times as guest principal cello with the Philharmonia Orchestra in London, as well as guest with the Varian Fry Quartet.
Josh completed his Artist Diploma at The Curtis Institute in Philadelphia, where he performed throughout the United States, Europe and Latin America with Curtis On Tour, and served as principal cello of the Curtis Symphony Orchestra during the 2016/17 season. At Curtis he studied with Carter Brey and Peter Wiley. As an undergraduate at the Shepherd School of Music at Rice University, he studied with Desmond Hoebig and won the school's concerto competition. He is currently a member of the Karajan Akademie of the Berliner Philharmoniker, in which he plays as a member of the Berliner Philharmoniker and is mentored by Ludwig Quandt.
In 2018, Josh curated a solo tour across Colorado to bring classical music to unexpected places, including the state penitentiary, small-town saloons, bicycle shops, and more. Since then, he has continued bringing music to unique spaces, fostering connection and conversation with all types of people along the way. In 2021, he founded the Cultural Caravan, a Colorado- based organization operating at the intersection of small businesses, social-service nonprofits, and local artists. The Cultural Caravan has since presented over 50 artists with backgrounds ranging from Zimbabwean Afropop to Venezuelan jazz to Classical Music in dozens of concerts in coordination with over 40 local businesses and community organizations, reinvesting over $100,000 into the community to date.
As a teacher, Josh has presented master classes throughout the United States and South America and has taught at Curtis Summerfest, the Green Mountain Chamber Music Festival, and on faculty at the Brooklyn School of Music. He lives in Berlin.